Why choose Beforepay?
Beforepay aims to provide an ethical and
affordable way to help you
manage temporary
cash flow challenges.
Whether you need extra cash for your
groceries, to pay for an unexpected bill

or to
cover you in case of any emergency
expenses, Beforepay makes it
quick and easy
to Cash Out when you need to.
How it works
Transparent fees

Just a 5% fixed transaction fee - no interest, no late fees, no hidden costs.

Speedy service

Sign up and Cash Out in as little as 10 minutes, because life doesn't wait!

Cash on demand

Funds are transferred straight to your bank account, making it easy to pay anywhere.
Setting limits
Beforepay

Manageable limit tailored to what you need and can afford to repay between pay cycles (up to $2,000, subject to eligibility).

Does not impact credit score or credit history.

Allows one Cash Out at a time for a 5% fixed fee to avoid revolving debt.
Credit cards
Provides a large sum of credit.
Impacts credit score and history.
Risk of revolving debt if only minimum monthly repayments are paid.
Fees and interest
Beforepay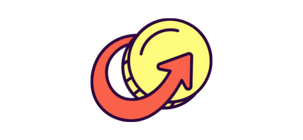 5% fixed transaction fee, applied when you Cash Out.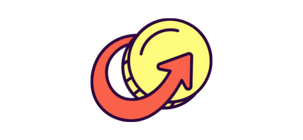 No interest.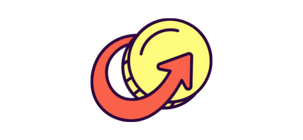 No late charges.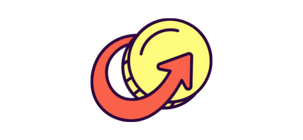 No admin fees.
Credit cards
Ongoing fees e.g. annual fees.
Late fees, if you miss a payment.
Purchases interest rate, charged daily, if you don't pay your balance in full.
Cash advance fee, if you make cash transactions.
Cash advance rate, charged daily, if you make cash transactions.
Read our article on why Australians are swapping out their credit cards and turning to Pay On Demand™ with Beforepay.
How it works
Financial products work in different ways, with different features like fee structures and time periods for payments, so it's hard to compare "apples to apples".
The below table compares the estimated 12-month cost from fees and interest of a credit card with a Beforepay loan to highlight the effect of revolving debt vs non-revolving debt.
The calculations assume usage over 12 months and are based on having $2,000 of revolving debt on a credit card (assuming no new purchases are made in this period and only minimum repayments are applied), compared to $2,000 borrowed over a year with Beforepay. Note that Beforepay advances are for a duration of 62 days only.
The credit card interest and fees used in this example are based on the average amount found among several credit card products.* Applicable fees and interest rates are estimates only, they are not representative of every product offering on the market.
Amount borrowed

$2,000

Based on 10 Cash Outs of $200 each across 12 months.

$2,000

Based on $2,000 revolving debt, no new purchases, minimum monthly repayments only.

Fixed fee

$100

5% fixed transaction fee per Cash Out.

-

Interest rate

-

20% p.a.*

Monthly repayment

-

$195**

Interest over 12 months

-

$177**

Estimated Annual Card Fee

-

$75*

Estimated Late Fee (Per Occurrence)

-

$25*

Estimated Late Payments Per Year

-

2

Total Repayment

$2,100

$2,302**

Total estimated cost in fees and other charges over 12 months

$100

$302**
How it works
Depending on how you use your credit card, accessing cash with Beforepay for just a fixed 5% fee may be a more affordable short-term cash solution to help you manage your temporary cash flow challenges.
See how Beforepay can help you today.