Your pay, when you say
Connect
your bank

Our tech talks to your bank's tech, to confirm when you get your pay and what you spend.

Select amount
needed

Just tell us what you need - you can get up to $1000 of your wages instantly. We're happy to help.

Easy
payback

There's no interest or hidden fees. Just a 5% fixed transaction fee and flexible repayments with instalments across up to 4 pay cycles.
Our best bits
Instant Access
Get access to your wages instantly. It's quick and easy to use and there's no hidden fees. Woop.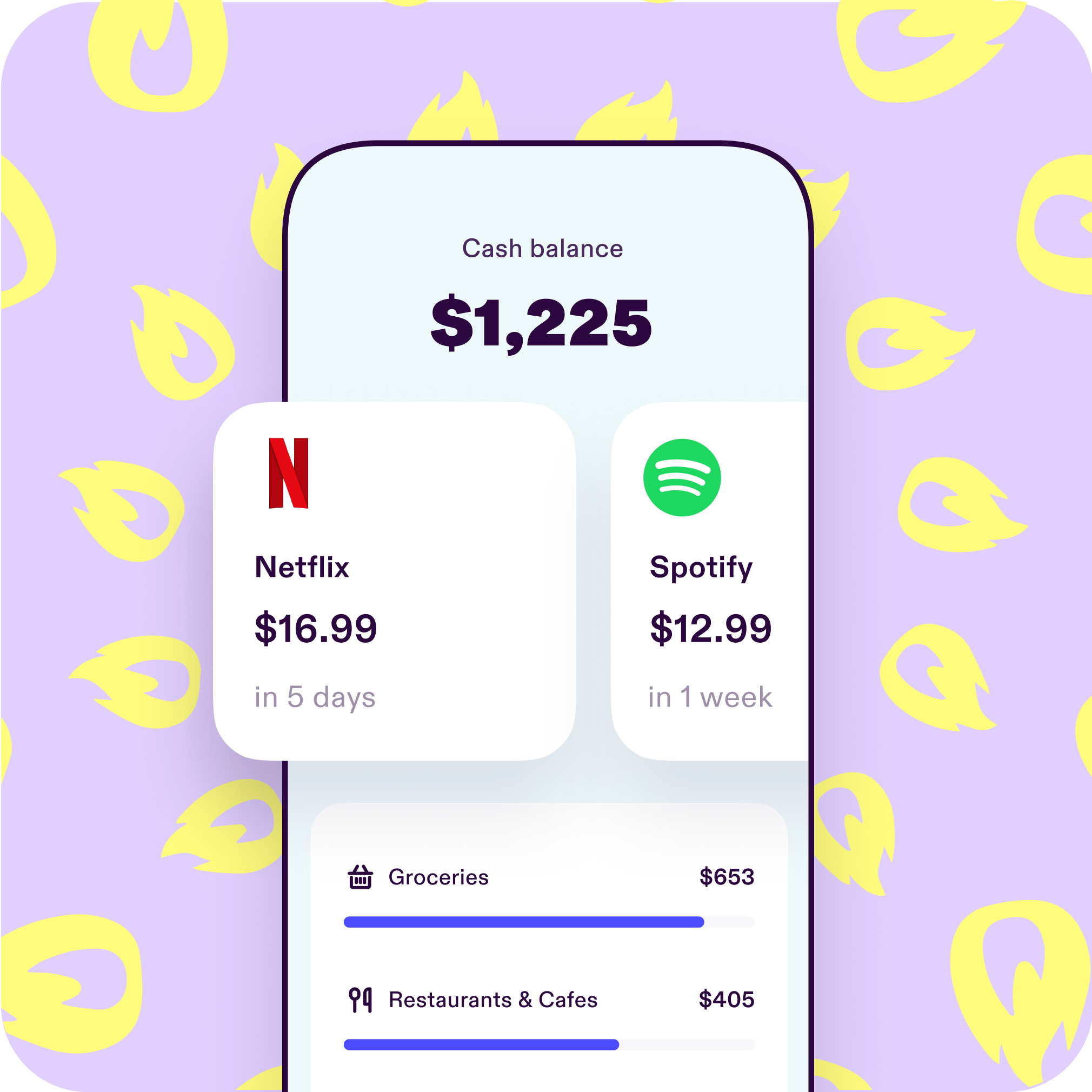 Our best bits
Smartie pants (or skirts)
We could all spend smarter. We'll help you understand your income, your spending habits and make sure you can see what bills are coming up.
Our best bits
Budget smuggler
We'll create a bespoke budget just for you, by analysing what you spend (no judgement here.)
TODO: UPDATE THIS!We are on a mission
Wages without waiting

Traditional pay cycles make you wait for your pay, we're here to help you access the money you've worked hard for.

Budget better

Budgeting is tough, so we look at your spending and create a tailored budget just for you. Your mum will be thrilled.

Flat rate

Traditional lenders charge 50% - 120% in interest & fees. Um. We don't even know what to say to that, other than don't go there.
"Very Quick!"
Best app for getting money. The problems I had were fixed instantly. Great job guys thank you.
Bradley Hancox
"Highly Recommend"
Thank you so much Beforepay. You have been an ongoing help and blessing for me when I need it. Highly recommend to everyone eligible.
Sonia Wilkie
"Instantly deposited!"
I just signed up and verified. I had exactly the amount to get me through until payday a few days away. It was instantly deposited. Thank you!
Christopher Clark
"Easy to use"
Great layout, easy to use. Very useful features, love it.
Benjamine Cooling
"Fantastic"
First time I used it. Fantastic. Such a great help when you fall short of cash. Love it!
Chezz Dumad
Loving you 24/7

We know questions don't pop up on schedule, so we're here 24/7

We play it safe

We value and respect our customers, that includes their data.

Name the place & time

We know you get around, so with us you can access your pay anywhere. Anytime.